Automated peritoneal dialysis (APD)
Automated peritoneal dialysis (APD) is a home therapy option that is performed using a dialysis machine, which helps to deliver and drain the dialysis solution.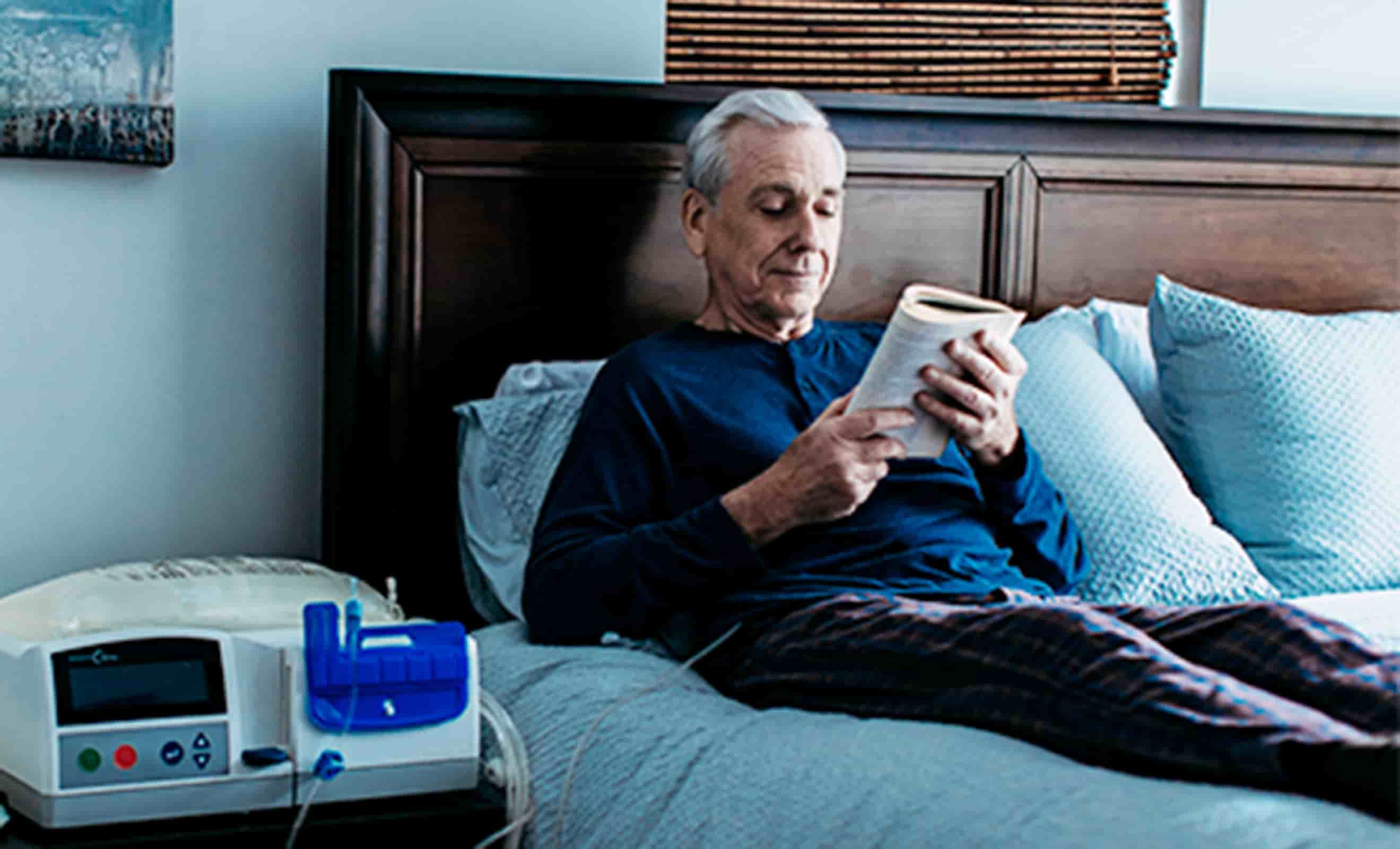 What is automated peritoneal dialysis (APD)?
APD is a type of PD that is performed using a dialysis machine, which helps to deliver and drain the dialysis solution automatically, with the least human intervention. The dialysis machine, also called a cycler, is programmed to provide the exact amount of dialysis prescribed by your clinician. An APD cycle typically takes between 8 and 12 hours and can be performed overnight while you sleep.
How does APD work?
Overnight, your dialysis machine will go through multiple cycles of draining used dialysis solution from your abdomen and filling it with fresh solution, leaving this solution in place for a prescribed time (this is called the dwell time). Once the dwell time has completed, your machine will drain the fluid out.
Before commencing your APD therapy you will be required to setup your dialysis machine with the required equipment and dialysis solution bags, as prescribed by your healthcare team. Every patient is different and your APD cycler's program will be customised to your specific needs.
When you settle for bed for the night, you will connect the machine to your catheter (in your abdomen) via a tube from the cycler and in the morning, you will disconnect from your machine.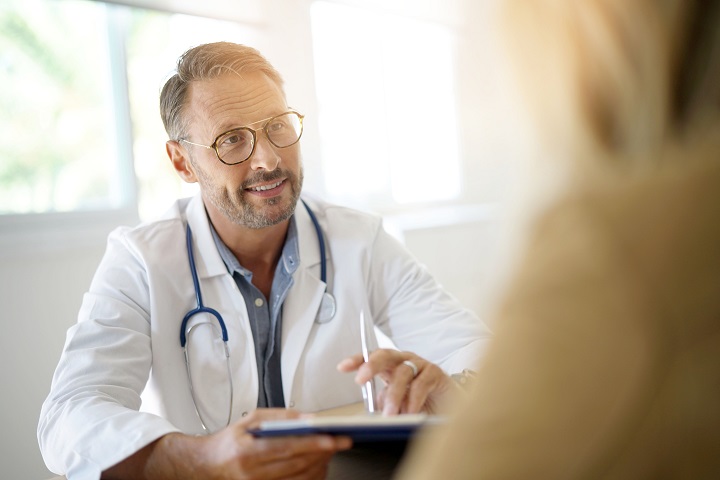 How to prepare for APD
As a portable dialysis machine will be placed in your home, there are a few requirements and preparations needed. You may contact your dialysis service provider if you require assistance. 
Preparing your home environment:
The APD cycler is designed to suit most households. The cycler will not take up much room space, but you will need some storage space for your APD supplies.
The APD cycler should be placed on a stable, clean and flat surface (e.g., a table or trolley) with an electrical outlet nearby for the operation of the cycler. If a cloud-based remote patient monitoring platform is part of your therapy management, you will also require a power point nearby for your modem.  Remote patient monitoring will allow your healthcare team to proactively identify problems and intervene early if required to avoid unplanned hospital or clinic visits.
A best practice is to ensure that the door and windows are closed, and any fans are switched off, when connecting and disconnecting your PD catheter during APD. This helps to prevent potential dust and germs from entering your peritoneum.
Preparing APD accessories:
Your healthcare team will advise you of any additional accessories (such as gauze, tapes and disinfection caps) that will facilitate your APD treatment. More information will be shared before your training session so your APD treatment may begin smoothly.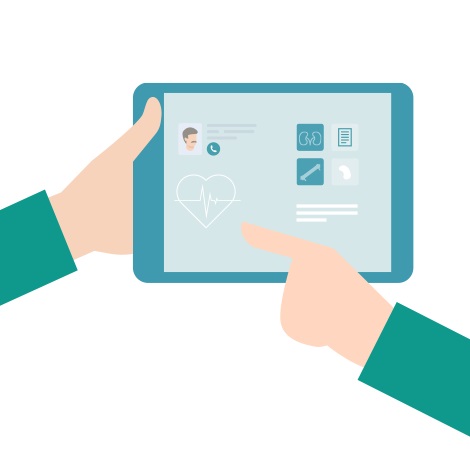 How can remote patient monitoring help APD patients?
If your APD cycler has remote patient monitoring (RPM) capabilities, it can collect accurate information about your home treatments daily and send it to your clinician at the hospital or clinic. Your clinician can monitor your therapy progress, change your machine programs remotely and discuss any problems you are having over the phone.
If there are any issues during your treatment, your APD cycler will collect data related to this issue, which can then be reviewed by your clinician. The information your cycler sends to the clinic will help them decide on any changes to your treatment.
You can feel confident managing your treatment at home knowing that your clinician is able to track and adjust your treatment. You will still need to contact your clinician or cycler manufacturer to address urgent concerns during treatment.
Not all APD cyclers have remote patient monitoring capabilities, so be sure to talk to your clinician about whether RPM fits into your treatment plan.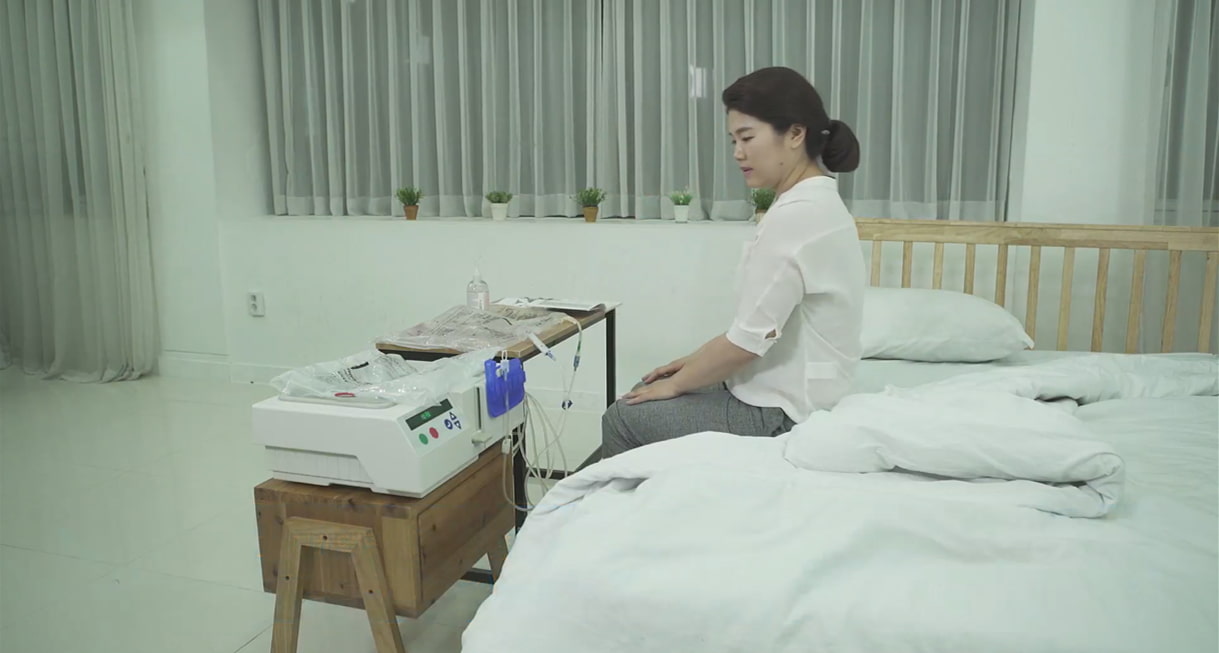 What is it like to live with APD?
APD treatment usually lasts between 8 and 12 hours, depending on your medical and lifestyle requirements. It is typically done while you sleep, giving you the freedom to carry on your normal activities during the day. APD may make it easier than other dialysis options for you to continue working, studying, or socialising during the day. Additional daytime dialysis exchanges may sometimes be required; your clinician will advise you if this is necessary.
For the treatment to take place, you need to remain connected to your APD cycler. However, it is possible to temporarily disconnect from the machine if necessary (to go to the bathroom, for example). There is also sometimes longer tubing that allows you more freedom to move around while you are connected to the machine.
You will need to prepare your cycler each day and discard the used equipment after your treatment has finished. This time requirement will need to be factored into your schedule.
How long can I live on APD?
The life expectancy of dialysis patients can vary.  Factors such as your age, medical condition, and lifestyle habits may influence life expectancy. Average life expectancy is currently 5-10 years, and in some cases, patients have lived for well up to three decades while on dialysis.1 
My Kidney Journey Newsletter
Sign up now to receive exclusive content on kidney disease, treatment options, lifestyle tips and inspiring patient stories!